As a wedding photographer I am your invisible witness.
With my camera, I capture all beautiful, small and touching moments for you. Furthermore, I'm specialised in family, baby and lifestyle photography.
Photos full of joy, love and connection
Something beautiful, something crazy, something sweet: photos often capture a special moment. As a photographer, I have the privilege to make lasting memories for others and I love it with all my heart.
The photo's I make, are real. No tricks or complicated poses; I capture you just the way you are. Nothing staged.
What I do see is: laughter, giggles, fun.
I see people in love, connected, thawing.
Wonderful, joyful and unexpected things happen
I 'capture' all these moments with my camera, so you can save them and always go back to that one, precious moment in time!
Today I take photos of your memories for the future.
Are you ready?
A sparkling report
of your wedding day
As a wedding photographer I am your invisible witness. With my camera, I capture all beautiful, small and touching moments for you.
You get married out of love. To celebrate that you have found someone, you want to share the rest of your life with. That is truly something special. So special, that you probably want to cherish every moment. Capture. Relive. That's possible! With a beautiful photoshoot I capture all moments and emotions, all the love of this day for you.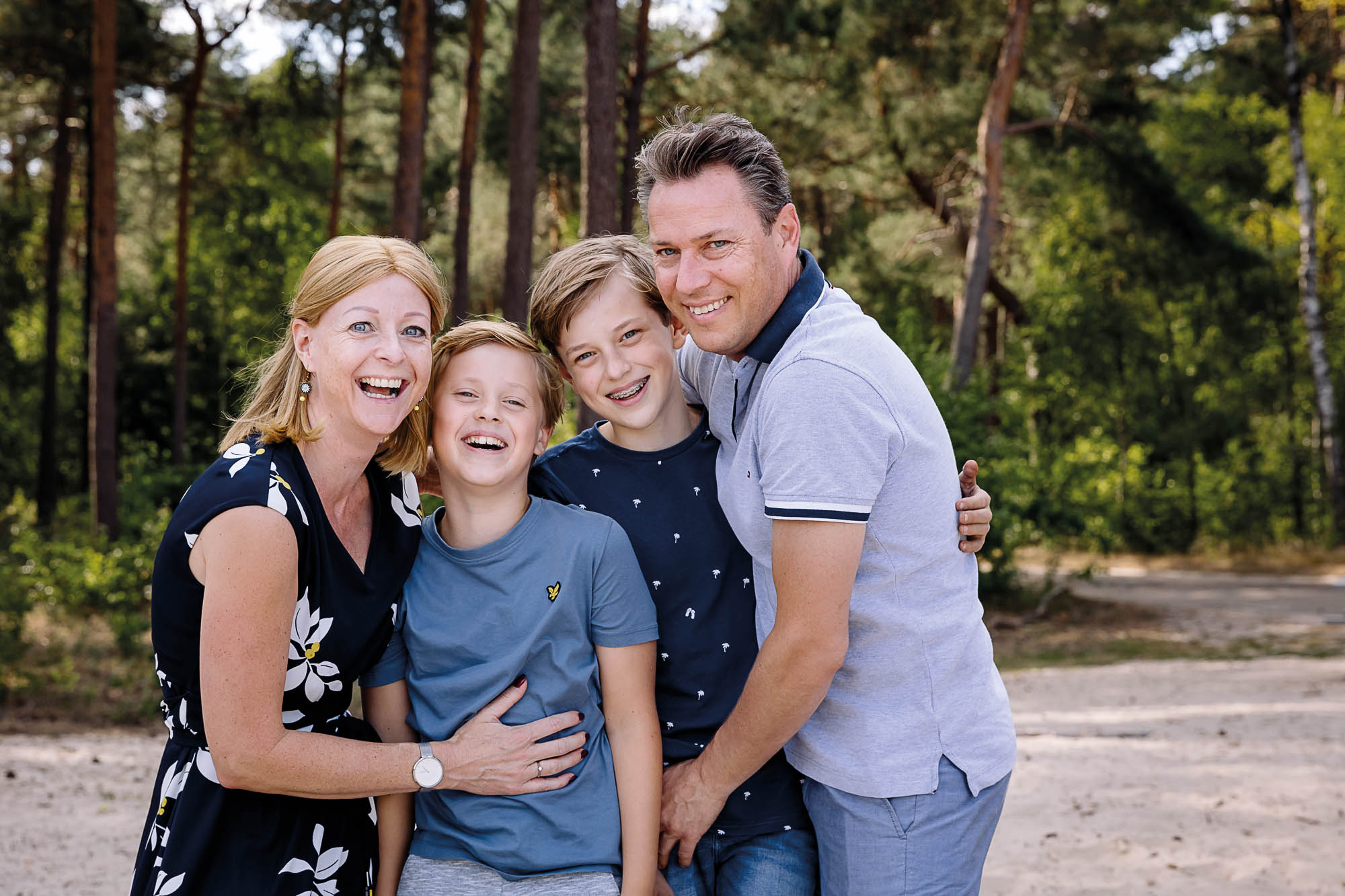 Family photos full of joy
Each photoshoot will be a party, if you can play fun games with your family! Children who participate enthusiastically, because they are going to beat mum and dad in the next game. They have fun – and so do you – and this is reflected in every single photo. A loud laughter, a meaningful look at each other. The warmest hug you can imagine.
A photoshoot can be a wonderful experience for teenagers as well! The teenagers are actively involved in everything we are going to do during the photoshoot: you will notice that they will participate and all of you will have great fun during the shoot.
Moments to cherish
It's the little, daily moments with your baby you wish to cherish for the rest of your life! Exactly these precious moments will be captured forever during a baby lifestyle photosession.
Be surprised, how special it is to have this period documented. The pictures and the photo-album are a tangible, lasting memory for later.
About Esther
I photograph with all my heart. Maybe that's why people really open up in front of my camera. That trust gives me wings.
My work is based on feelings and emotions. This means that I am open to people and situations: to their cheerfulness, love, emotion and connection. I am regularly touched by something that happens in front of my camera. This is also reflected in my photos. They are pure and straight from the heart.
Moment Design
Many people don't like to be photographed. Posing, a sham smile; it gives an uncomfortable feeling and that's reflected in the photos. Do you prefer to see the love on your wedding photos or love shoot? That's possible and I like to let you experience it!
Feeling honored with these international awards
"Esther has been our family photographer for many years and her work is fabulous. Last time, the extended family joined the photosession: again it was so much fun!
It was a relaxed and precious afternoon, a day filled with joy. The photos are amazing and represent us the way we are as a family. My parents will cherise the album for many year.
Thank you Esther and till next time!"
"Esther is amazing! She's able to create a nice & relaxed atmosphere, so she can take the most beautiful pictures.
That atmosphere was very important for us, with some challenging kids. We were positively surprised how quickly the kids responded to her way of taking pictures: the kids did so well!
The complete reportage of our wedding day turned out amazing; it will be difficult to make a final selection for our wedding album.
To keep it short: don't hesitate! Book Esther as your photographer when you are looking for amazing pictures!"
"Thank you for the photos, they turned out amazing! Thank you so much!
Due to this great prewedding photosession, we're even more looking forward to our wedding"